New Game Alert: Samba Sunset
And this is just the beginning…
Barely a week old and players are already winning left, right and center with our hottest new game… Samba Sunset.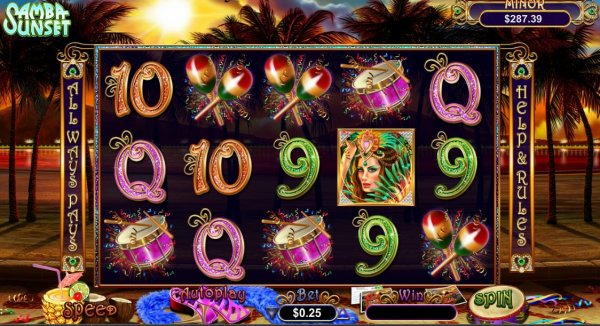 New games always pay.
Ask Joseph L. from Virginia who took it for a spin and won $5,360.60. Or Timothy S. from Pennsylvania who was playing on his cell and won $6,660.70.
Two Californians, Patricia P.  and Matt L., no strangers to hot sunsets themselves, also won big hitting $11,855.40 and $11,912.75 respectively.
Christina T. hailing from Superman's home state of Kentucky hit $28,508.15 playing on her phone. She doesn't mind roaming charges anymore. All winners on Samba Sunset.

Oldie but goodie, Caesar's Empire, bestowed a fat payday to Julie H. who hit 5 Cleopatra symbols netting her $37,500.  No wonder it's a player favorite.
Since Caesar's Empire is this week's Every Day 14 Spins* game, go after the jackpot on us right now.